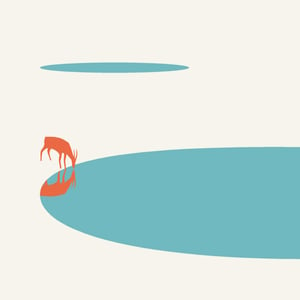 €

7.00
Drums, two bass guitars, an accordion, a guitar connected to a broken delay, a melodica and a glockenspiel. Three untitled songs with no titles, pure space rock, all packaged in a lovely artwork. A video was made for the opening track, check it out.
Price includes shipping worldwide!
//
Una batteria e due bassi con l'aiuto di una fisarmonica, di una chitarra elettrica attaccata ad un delay, di una diamonica e di un glockenspiel. Tre canzoni senza titolo di puro space rock avvolte in un artwork delizioso, illustrato da Alessandro Baronciani. Del primo pezzo, cantato dall'ospite Enrico Molteni dei Tre Allegri Ragazzi Morti, è stato prodotto un videoclip.
Il prezzo include le spese di spedizione!
Release date: May 2003
Catalogue number: MNG-01
Tracklist:
1. Untitled
2. Untitled
3. Untitled